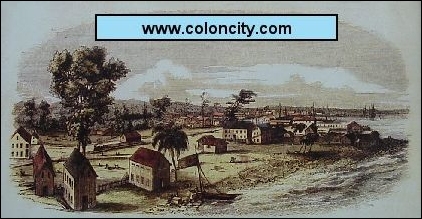 Aspinwall City from the Lighthouse
History of Colón, Panama
For a city that is only about 150 years old, Colón has had a very colorful history, full of human interest, and has played a very important part in the history of Panama, the Panama Railroad, and the Panama Canal.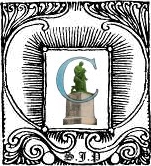 Colón is a strange town which has relished bonanzas and endured depressions throughout its history. Colón was founded as a result of the California gold rush. The city began in 1850 as the starting point of a railroad that carried people across the Isthmus of Panama. These people came by ship from the eastern United States, crossed the isthmus, then continued by ship to California. The town was first named Aspinwall after one of the railroad's builders. In 1890, the name was changed to Colón, the Spanish word for Columbus, to honor Christopher Columbus.
Discovered by Cristopher Columbus
It did not share with Panama the life of the Spanish domination and aggression. Christopher Columbus, on his fourth voyage to the New World in the year 1502, touched several points on the isthmus. He visited Navy Bay which encircles the island of Manzanillo on which the city of Colón is located. Covering the entire island was a dense growth of the water-loving mangrove and poisonous manzanillo trees, growing out of the swamp of un-fathomable ooze which was the habitat of alligators and other huge reptiles. The air was filled with poisonous insects and heavy with the unhealthy vapors rising from the marshes.
Columbus, stout-hearted and unafraid, quailed at the sight of this island, and did not consider effecting a settlement at this point, sailing away to a point fifty miles west of Colón and made a settlement which he named Belen. Here he left his brother Diego with one hundred men. The settlers remained there for some time and the sad story of the privations, hardships, and the final destruction of the entire group by the Indians, is one of the most pathetic in the history of early Colonization.
Nombre de Dios, Porto Bello, San Lorenzo
Balboa and the other navigators sailed by its site without heed, making for Porto Bello or Nombre de Dios, the better harbors. San Lorenzo, whose ruins stand at the mouth of the Chagres River, looked down upon busy fleets, and fell before the assaults of Sir Henry Morgan and his buccaneers while the coral island that now upholds Colón was tenanted only by pelicans, alligators and serpents. The life of man touched it when in 1850 the American railroad builders determined to make it the Atlantic terminus of the Panama road. For many years after the completion of the railroad and until the arrival of the Isthmian Canal Commisison, in 1905, Colón remained little more than a swampy, disease-ridden port and was frequently referred to as the "pest hole of the Universe," and the "wickedest city of the Americas'" the moral tone of the place being in keeping with the sanitation.

---
---